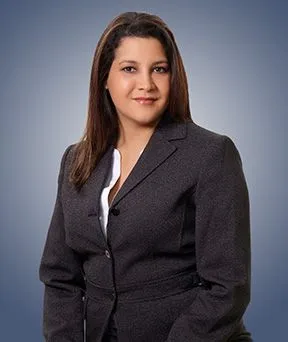 JULIETA Z. RYDER, M.D.
Office Locations: Boardman, Howland
Ophthalmic Specialty
Oculoplastic Surgery
Ptosis (droopy eyelids repair)
All Eyelid Malpositions
Upper & Lower Lid Repair
Brow Lift
Education
Medical School: Case Western Reserve School of Medicine, MD 2011
Internship: MetroHealth Medical Center, Cleveland, Ohio 2011 – 2012
Ophthalmology Residency: University Hospitals Eye Institute and Case Medical Center, Cleveland, Ohio 2012 – 2015
Fellowship: Kellis Eye Center, Chardon, Ohio 2015 – 2016
Certification: Board Certification 2016. Licensure to Practice Medicine in Ohio.
Clinical Activities
Inquiry Group Plus and Physical Diagnosis for Medical Ophthalmology
Case Western Reserve University School of Medicine
International Clinical Clerkship at University of Buenos Aires Medical College and Juan Fernandez Hospital
Family Medical and Public Health