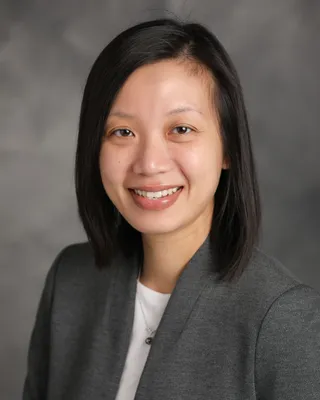 HANG PHAM, M.D.
Office Location: Youngstown
Ophthalmic Specialty
Diseases of the Retina and Vitreous
Diabetic Retinopathy
Macular Degeneration
Retinal Detachment/Tear
Ophthalmic Trauma
EDUCATION
Medical School: Sidney Kimmel Medical College, Philadelphia, Pennsylvania - MD 2014
Ophthalmology Residency: Saint Louis University, Saint Louis, Missouri - 2015 – 2018
Fellowship: Cincinnati Eye Institute, Cincinnati, Ohio – 2018 - 2020
Board Certification: Licensure to Practice Medicine in Ohio, Kentucky, Missouri
ACADEMIA
AWARDS
Saint Louis University – Department of Ophthalmology
Outstanding Resident Award, 2018
Outstanding Research Award, 2018
Chief Resident, 2017 – 2018
Jefferson Medical College
Alpha Omega Alpha (AOA) Medical Honor Society, June 2013
Hobart Amory Hare (HAH) Honor Society, 2012
George McClellan Surgical Honor Society, 2012
PROFESSIONAL SOCIETIES
The Association for Research in Vision and Ophthalmology (ARVO), 2016 – Present
American Academy of Ophthalmology (AAO), 2015 – Present
Alpha Omega Alpha (AOA) Medical Honor Society, 2013 – Present
PUBLICATIONS
1. Pham H, Parikh VS, Shah GK. Surgical outcomes of 27-gauge pars plana vitrectomy using a two-dimensional cutting vitrectome. In progress.
2. Anderson W, Piggott K, Bao Y, Pham H, Kavali S, Rajagopal R. Complete posterior vitreous detachment is associated with reduced treatment burden in diabetic retinopathy. Submitted for publication.
3. Khatri M, Kumar M, Kaur A, Bhasker SK, Akduman EI, Pham H, Akduman L. Resistive index of central retinal artery as a bioimaging biomarker for the severity of diabetic retinopathy. Submitted for publication.
4. Pham H, Akduman L, Kavali S. Bilateral central retinal vein occlusion in idiopathic pulmonary arterial hypertension. J Vitreoretin Dis. 2018;2(3):183-187. DOI: 10.1177/2474126418769214
5. Khatri M, Saxena S, Kumar M, Chabbra AK, Bhasker SK, Ankita, Pham H, Akduman L, Akduman EI. Resistive index of ophthalmic artery as a bioimaging biomarker for the severity of diabetic retinopathy. Biomark J. 2017;3(3):16. DOI: 10.21767/2472-1646.100038
6. Pham H, Kavali S. New-onset floaters as presenting symptoms. JAMA Ophthalmol. 136(2):211-212. PMID: 29098268
7. Pham H, Khanna S. Type I dural arteriovenous fistula mimicking dural venous thrombosis related intracranial hypertension. J Neuroophthalmol. 2017;37(4):460-462. PMID: 29016410
8. Pham H, Lingao MD, Ganesh A, Capasso JE, Keep R, Sadagopan KA, Levin AV. Organophosphate retinopathy. Oman J Ophthalmol. 2016;9(1):49-51. PMID: 27013829
9. Pham H, Enzenauer R, Elder J, Levin AV. Retinal hemorrhage after cardiopulmonary resuscitation with chest compressions. Am J Forensic Med Pathol. 2013;34(2):122-4. PMID: 23629401